Dieting is an important part of losing weight. However, it does not have to break the bank. So many diet plans out there require you to spend a ton of money and most people do not always see success. Try concentrating on a diet plan that is safe for your budget. Here are just a few ideas for healthy diets on a budget:
Change your lifestyle
Most people that go to the grocery store end up purchasing more junk food then they intended. The price of junk food truly is expensive and can drive up your budget. One way to stay on a budget is to make a list of healthy foods you want to purchase and stick to your list. Making this list is a way of changing your lifestyle. You could continue to purchase junk food and drive up your budget; or you could make a list of healthy foods that will help sustain your budget and figure.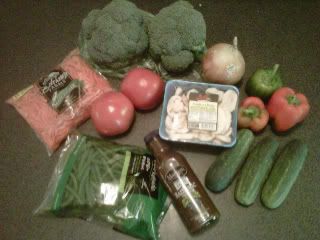 Keep it Simple
Dieting gets tricky when you start adding in expensive weight loss pills that are not proven. Instead, stick with what you know. Fruits and vegetables are one of the simplest ways to lose weight. Start by adding one or two servings of fruit or veggies to your meals each day. Your body will start recognizing the good stuff you are putting into it.  Overtime those extra servings of fruits and veggies will save you money on doctor bills and weight loss programs.  Occupational health professionals may be able to help you with your decisions.
Workout in Groups
We all agree that personal training can be expensive. Have you considered working out with a group? Your personal training session can receive a huge discount of others are willing to pitch in. Plus working out with your friends is so much more fun than doing it alone. Check with local clubs in your area and see what personal training options they offer to groups. Remember, dieting is more than what you eat.
Cutting Back
Some of us eat entirely too much and that can be solved by cutting back. Losing weight is more about going on a diet but more about changing your lifestyle. Cut back on those chips, cookies and soda and you will soon discover that your budget expands. Of course, you should always treat yourself to a yummy treat, but it does not have to be at the expense of your diet and budget.
Get Creative with Your Diet
Who says diets have to be expensive? Follow the basic food groups and get creative with your diet. Add more whole grains and yogurt to your meals. Eat more foods that will help you stay full and less hungry. Some of those foods may include nuts and fiber. More companies are making foods full of the good stuff but that also taste good. Fiber One chewy bars are tasty, yummy and satisfy the budget cravings.
Make Your Calories Count
You have heard the expression…"count your calories" but have you ever heard "make your calories count?" Everything you put into your mouth has a calorie that is either commending your efforts or destroying your efforts. There is no need to have a perfect diet all the time but if you are serious about weight loss; you should care about what you are putting into your body most of the time. So start making the calories you put into your body count for your overall nutrition. The best part of this calorie effort is that it's free and a healthy way to diet.
Budgeting a Diet
There are thousands of ways to diet but only a select few are actually healthy. You should know that a lot of dieting tips are free but require traits such as self-control and motivation. Consider using these healthy diets on a budget ideas and conforming them to your diet and exercise routine. Counting calories and watching what you eat are perfect and inexpensive dieting ideas that are completely harmless on the budget.
What is your  favorite way to diet healthy on a budget?